Operating a bed and breakfast is a common starting-over fantasy
Slate.com — Posted Wednesday, May 22, 2013, at 7:00 AM
By Emily Yoffe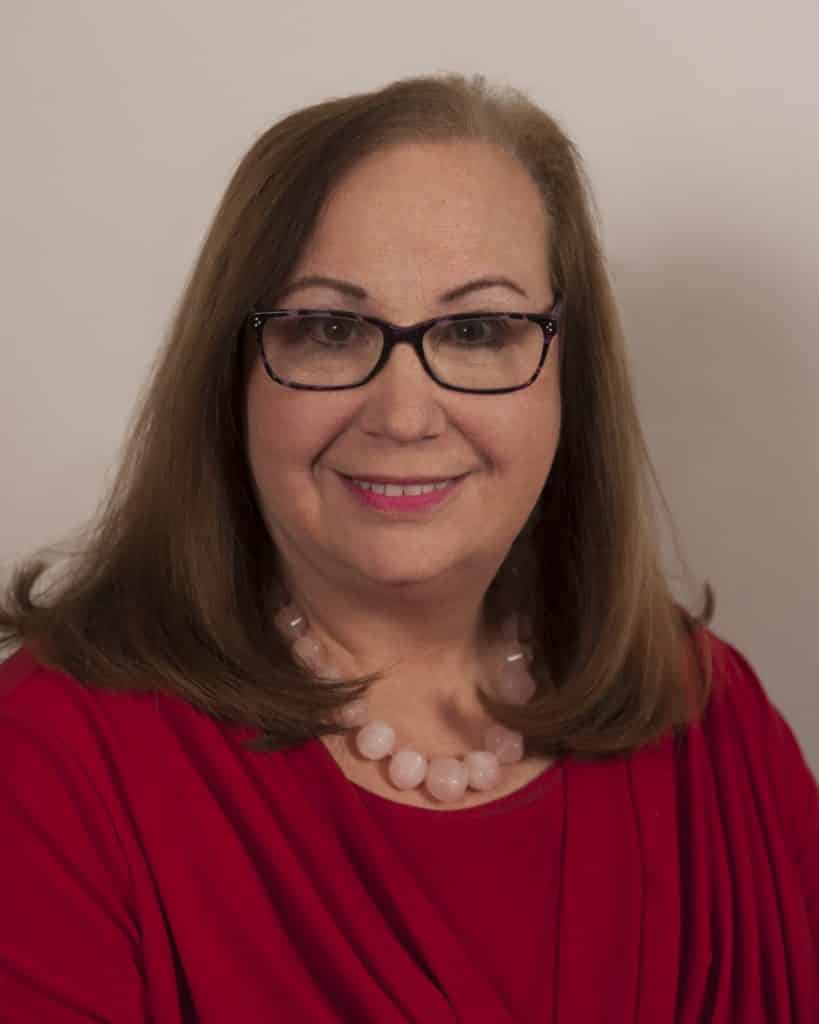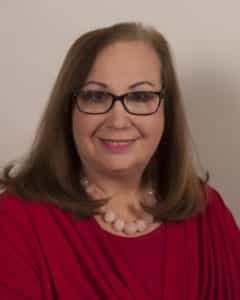 Ellen Goldberg grew up helping out at her family's two furniture stores, and to her it was a lesson in the drawbacks of being your own boss: the long hours, the sore feet, the lack of vacations, the ceaseless pressure, the threat from encroaching competitors. ("Ever hear of Levitz?" she asks.) Her grandparents had started the business, in suburban Philadelphia, and she was determined not to be part of a third generation. So she got both an MBA from Columbia and a law degree from George Washington University and began a long climb up the world of corporate finance.
She became a vice president at Fannie Mae, working primarily in investor relations, selling the company to the financial markets. But by the time she was approaching 50, corporate life was closing in on her: the shifting priorities of her bosses, the grueling D.C. commute, the time away from her two teenage daughters. Then, one fall weekend in 2001 while taking her mother for a drive around lovely Loudoun County, Va., to view the autumn leaves, she drove past a once-familiar place.* It was the Briar Patch, a bed and breakfast in Middleburg, about an hour from Washington, D.C. She had taken her daughters there when they were young, and now she was flooded with memories of happy, bucolic days running across the grounds and staying in the pre-Civil War main house.
There was a "For Sale" sign at the foot of the property, which consisted of 47 neglected and overgrown acres, a guesthouse in a state of disrepair, a dank swimming pool soupy with algae, and a few decaying farm buildings. She returned home that night and told her husband that she wanted to buy it and turn it into a weekend retreat for her family. Her husband, a lawyer with the Department of Defense, didn't suggest she talk to a psychopharmacologist. As a sideline, the couple had bought and renovated old houses, which they rented out for extra income, so he countered that if they were going to spend that much money, it had to be on a profit-making enterprise. It didn't take Goldberg long to conclude that she needed to leave corporate life and resurrect the Briar Patch as a bed and breakfast. "I'm a people person. The prospect of the hospitality business was exciting, even though I'd never done it before," she says. They bought the property for $1.3 million.
According to Jay Karen, president and CEO of the Professional Association of Innkeepers International, of the approximately 15,000 B&Bs and inns in this country (the terms describe small, usually owner-occupied accommodations), about 95 percent are run by people on second careers. For one thing, with the average purchase price of lodgings at $1 million, it's an unlikely enterprise for someone just starting out. Indeed, Karen says, the median age of owners is around 50. It's a middle-aged "starting over" fantasy, with couples dreaming about working together, owning a charming getaway, and hosting fascinating (and paying!) guests.
But this romantic impulse can lead to the unleashing of an inner Basil Fawlty and a second case of burnout. The average B&B owner is in business for seven years, according to the PAII. In part, that's because couples finally do reach the point where they're ready to retire. And in part, it's because the reality can be so grueling. "They do everything themselves. Breakfast, cleaning, marketing," Goldberg says of her fellow hosts. While Goldberg is in the kitchen most weekends and has done her share of toilet scrubbing and sheet-changing, she says she has lasted more than a decade by applying both her business savvy and the lessons from her childhood to her new enterprise.
Once Goldberg, now 60, and her husband purchased the property, they put together a plan to make it habitable. Goldberg was undaunted by tackling what must have looked like a classic money pit. They hired a couple, he a retired D.C. police officer who had moonlighted for them as a handyman, who moved to the property full-time and worked for a year rebuilding the place, from the wiring to the walls. Goldberg continued at Fannie Mae during this process, finally quitting and re-opening the Briar Patch in the spring of 2002. She and her husband decided he would keep his Pentagon job and help out at the B&B on weekends. "I'm glad Dan has his day job for two reasons," she says. "His income and my sanity."
Remembering her parents and grandparents who worked all the time and rarely took vacations, Goldberg decided to invest in a staff. She has a full-time and a part-time manager, a full-time handyman, and three part-time housekeepers. "It's not as profitable as doing more myself," Goldberg concedes, "But at this time in life, family and vacations are more important than money."
A few months after the reopening, Goldberg's niece suggested that a friend looking for a wedding venue should hold it at the Briar Patch. It was a success, and Goldberg concluded that in addition to hoping for random guests to show up on weekends for quiche, she should make weddings the bread and butter of her bed and breakfast. For the first few years, the celebrations were held on the lawn or in a tent. But making weddings a year-round enterprise required permanent facilities. So she and her husband decided to transform a 19th-century outbuilding with a dirt floor, last used as a tractor shed, into an event space.
All told, the improvements have cost about $1 million. Today the old tractor shed, now known as the Fox Den, can hold 200 guests. Goldberg proudly points out the reclaimed cherry wood floors, the beamed ceiling, and the two giant Swarovski crystal chandeliers. It's become a destination for weddings, birthdays, anniversaries, fundraisers, and business meetings. But the process of renovating the building was one of the few times Goldberg had second thoughts about her decision to embark upon a second career. Getting approval for her plans was a three-year ordeal involving lawsuits, tangles with local government agencies, and oppositional neighbors.
Goldberg persevered, and the Briar Patch now hosts around50 weddings a year—they are booked through November. Wedding parties take over the entire property for three days, with the Friday through Sunday shift costing about $10,000, while Sunday afternoon through Tuesdays runs about $5,000. Goldberg has concluded that today's young people, who are often already living together when they tie the knot, frequently do so to get on with starting families. Her proof is the small population explosion following Briar Patch weddings. As if to prove the case, Goldberg's 29-year-old daughter Tammy, who was married at the Briar Patch, is visiting midweek with her toddler and infant. Many of the couples who exchanged vows at the Briar Patch later return with their offspring, where they romp as Goldberg once did with her young children.
Goldberg has no plans for retirement and hopes to run the place for the next decade. She says mastering new skills, from coming up with gluten-free and vegan breakfasts, to learning Internet marketing skills ("which is where it's at for B&Bs," she says), to hosting big events is keeping her mind supple. She recommends that people seeking a second career find something that combines a chance to learn something new with expertise established over a lifetime.
She says that being an innkeeper has required her to approach her day in a radically different way from her former corporate self. She used to be the kind of person who would focus on a single task and make sure it was done perfectly. That's not how it goes at a B&B. As we talk, her handyman appears holding a bent piece of circular metal—the lawn mower's out of commission. This is a problem, since the grounds have to be ready for the weekend nuptials. Goldberg calmly suggests that the manager should contact a neighbor who's done work at the Briar Patch to see if he can handle the mowing duties. Over the course of our discussion, she breaks away to check in new guests, take a call for reservations, find a three-pronged plug for one guest, attend to the Internet woes of another, and answer questions from her 2-year old granddaughter.
We move to her long front porch, and she shows some of the Civil War artifacts that have been dug up on her property by people who've asked permission to explore with metal detectors: bullets, buttons, buckles, coins. She says she's proud that she has rescued an historic property that once seemed destined to fall into ruin. She recalls that when she told her colleagues at Fannie Mae what she was planning to do, most were surprised. "Some even thought I was crazy. Many of them have now sat many an hour on this porch. They're still lawyers, they're still working." She gestures to the rolling green hills, the grounds she's planted with 10,000 bulbs, the swimming pool, the hot tub, the horses grazing out back. "Maybe they envy me."